Sarees are the most authentic Indian wear that a woman can don. It automatically makes everything better. Just wrap around a saree, style your hair and you are good to go. It looks appropriate for every event. I personally have made it a tradition to wear one on ever Diwali. But the only trouble that I face is when I have to style my hair with it.
I have no idea what to do with it. Should I let my hair down? Should I keep them in a bun? Or, Should I braid them? It is such confusion, and honestly, I get a headache after that.
Are you facing a similar situation? Do you think you are floating in the same boat as I am? Well, reader, chuck aside the sob story and get on with the 7 best hairstyles for sarees that I have for you.
These hairstyles would look good on every type of saree that you wear and would make you look oh so beautiful. I tried all of them and came up with the ones that are my favourite.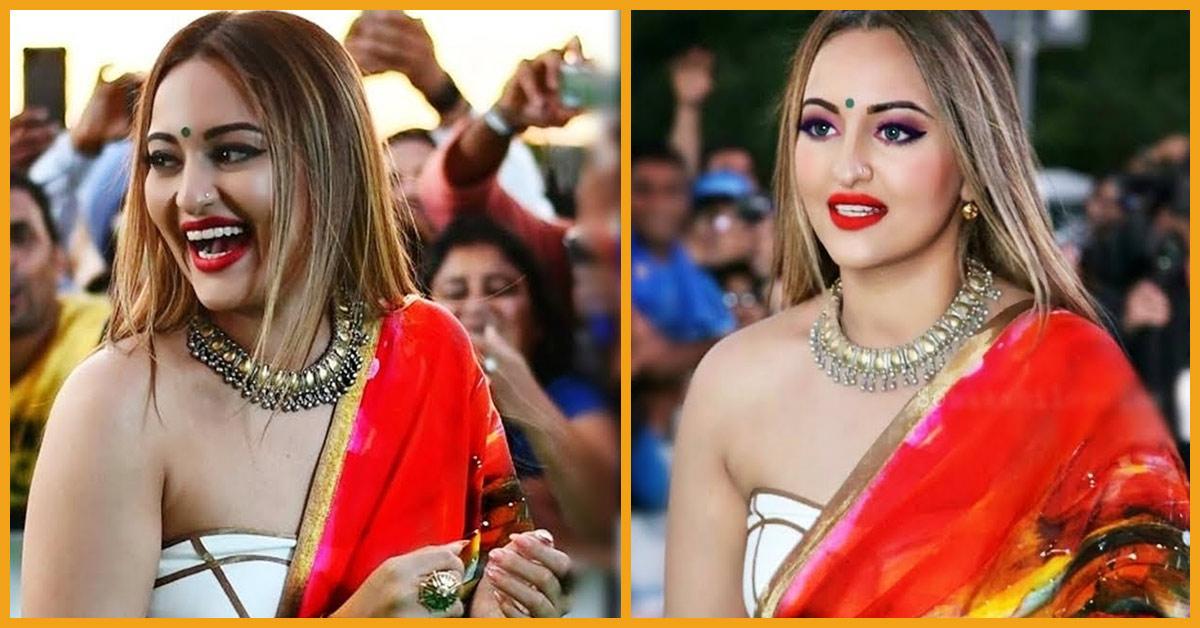 So, without any further delay, let us get to them. Here are the 7 best hairstyles for sarees.
7 best hairstyles for sarees
1. Classic bun with a flower
The first one we have in the list of 7 best hairstyles for sarees is a classic bun decorated with flowers. This type is also called Chignons and seems to be the best choice if you are dressing up for a wedding/traditional event. It should be a low bun tied and neatly made at the nape of the neck. Just to give it an ethereal look, the bun should be decorated with flowers of your choice and depending on the colour of the saree. When you are done with this, you will get a beautiful and majestic hairstyle that highlights your saree.

2. Loose curls
When looking for 7 best hairstyles for sarees, you don't have to fret and have a mental breakdown. All you have to do is let your natural curls loose.
If you have straight hair then what you can do is give your hair some loose curls to go with a chiffon saree. Within seconds you would metamorphosis into a beautiful, graceful lady who is all about poise and softness. The loose curls hint a feminine vibe, it calls upon the fragility of the entire look. Simple, elegant, and graceful. This is exactly what would go for a soiree or a cocktail party.

3. Texturized curls with Maang Tikka
For 7 best hairstyles for sarees, here is the next option that you can try. If you are looking to glam up your simple saree then texturised curls should be your go-to option because they represent a look which is bold, feminine, and jazzy. It gives you the much need change you were looking for and if you just add a Maang Tikka, then I am sure you would be a class apart.

4. Low Side Bun
If you wish you can go for a low side bun which would give you a rather Bengali look. It would be edgy, strong, bold and just what you would be looking for. If you have a long face, then you will be required to seek no more. Grab a headdress, and you would be good to go.

5. Side Fishtail Braid
Well, this option seems like fun. Imagine you are wearing a saree with an intricate fishtail braid. It would enhance your look. The best part is that you get to experiment with the look. You can weave flowers in them or add beads to give it a more divine look. And, if you have a round face just like I do then this would be a perfect match for your attire.
6. Necklace Headdress
The next hairstyle that you can try from the list of 7 best hairstyles for saree is a necklace headdress. This is the look which you can try if you don't like to dress up much but want to be the head turner. The interesting part is that you wouldn't be required to dress as much as other people have to. Just take a necklace if you don't have a headdress and clip it on to your head. This look works best if you have a long face or big foreheads.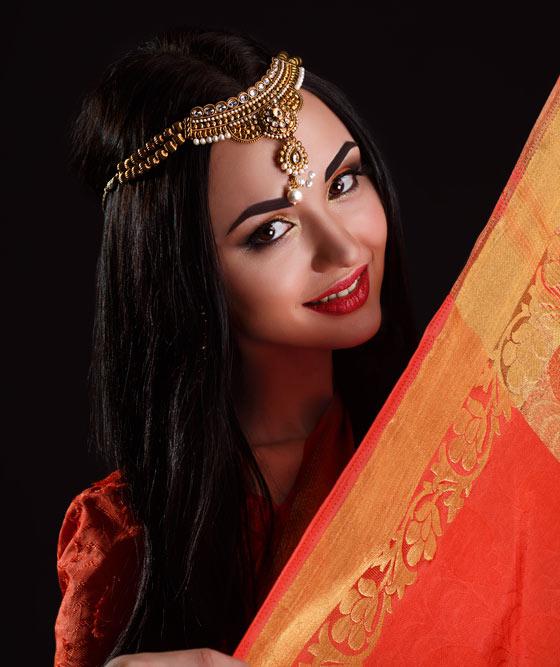 7. Curly Ponytail
If you want to be experimental with your look, then curly tail should be your go-to option. It has the ability to jazz up your look in no time. This is a more casual yet elegant hairdo that will go with every face shape. So, if you want to know what hairstyle should you don for your farewell, then this should be your choice.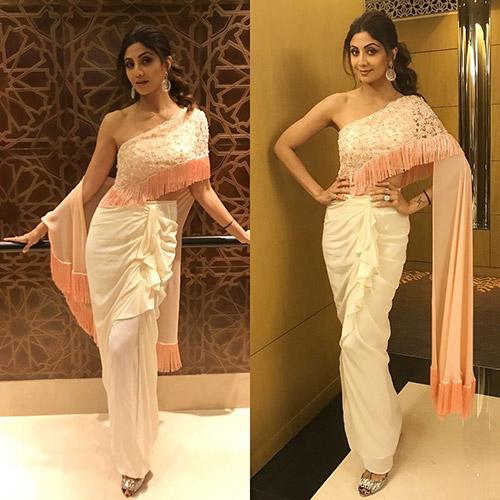 So, dear reader, this was it on the topic of 7 best hairstyles for sarees. If you have any doubts and queries, then do shoot me an email on sinhaujjwala99@gmail.com or leave a comment in the comment section down below. I will be excited to tend to them. Let me know what you think of this article!
Until next time! Take care. Thank you for reading.